We transform inspired ideas into real-world products and practices.
EWRI is an research institute that validates advanced, eastern knowledge with rigorous R&D in order to deliver the most credible, yet innovative solutions to the marketplace.
Working with government and industry, we collaborate across technical and scientific disciplines to generate real innovation and create high value.
We invent solutions that solve the most challenging problems of today, and look ahead to the needs of the future.
We are leading the discovery and design of ground-breaking products, technologies, and industries – from the application of sound spectrums to enhance intelligence, to innovative skin disease medicine and more.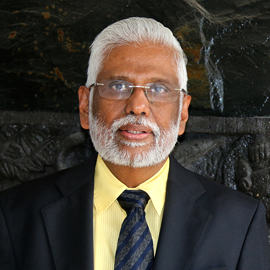 Dr.Baskaran Pillai
Chairman
Dr. Pillai is an academic scholar, philanthropist, global educator, and an international leader dedicated to helping all people reach their highest potentials.
Dr. Pillai is emerging as one of the world's most progressive and innovative thought leaders in the field of self-advancement knowledge and practices. Millions of people have experienced significant improvements in their lives as a result of the teachings and programs Dr. Pillai shares across multiple platforms including YouTube, Facebook, virtual learning web sites and in-person workshops and retreats.
Dr. Pillai is an authority in Siddha medicine. He hosted the first Siddha medicine conference dedicated to new discoveries in 1990. He has passionately pursued both the science and cosmology of herbs, and facilitates collaboration between Western learning institutes and Indian growers regarding best practices for quality assurance and safety.
Dr. Pillai has been a speaker for the United Nations Conference of World Religions and the World Knowledge Forum, and has hosted forums on Religion and Science. His scholarly background includes a Masters Degree in English Literature and Comparative Literature from Madurai University and a PhD in Religious Studies from the University of Pittsburgh where he was both a teaching fellow in the Department of Religious Studies and Coordinator of Indian Studies program for the Department of International Studies.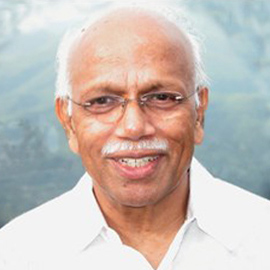 Dr. B. M. Hegde
Chief Scientific Advisor
Dear Prof. Hegde "Your efforts to relieve pain everywhere would succeed with God's grace.
-Dr. A. P. J. Abdul Kalam, the former president of India.
Padma Bhushan award-winning Dr. B. M. Hegde is a medical scientist, educationist, public speaker, administrator and author of several books. Popularly known as people's doctor, he has advocated the use of well-tried, simple and reliable solutions to treat people in favor of expensive medical care. As a former Vice Chancellor of Manipal University, today Dr. Hegde travels around the world advocating the use of well-established traditional holistic practices in sync with modern medical therapies.
Dr. Hegde completed his Bachelors from Madras University followed by a M.D. from Lucknow University. His professional career includes several feathers in his cap with certifications as a Fellow of American College of Cardiology (FACC), Fellow of Academy of Medicine Singapore (FAMS) and Fellow of all the Royal Colleges of Physicians of the British Isles including Ireland. Bernard Lown, a Nobel Laureate had trained Dr. Hegde in cardiology at the Harvard Medical School.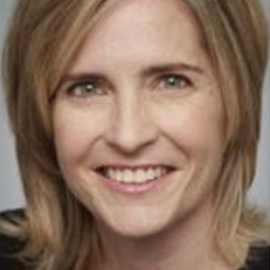 Stacey Lawson
Stacey Lawson is Chairman of the Board for Ions Institute and Board member on Tripura Foundation. A leading business and technology executive, Ms. Lawson received her Bachelor of Science in chemical engineering from University of Washington and an MBA from Harvard Business School. Ms. Lawson ran as a California Democratic Congressional Candidate in 2012.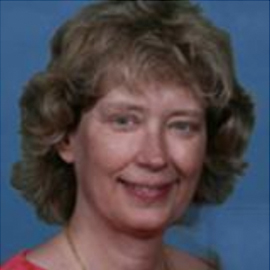 Dr. Rebecca Prostko
Dr. Rebecca Prostko MD is an internist in Palm City, Florida Martin Medical Center. She received her medical degree from University of North Dakota School of Medicine and Health Sciences and has been in practice for 29 years. She is one of 42 doctors at Martin Medical Center who specialize in Internal Medicine.
Dr. Muthurangan
Dr. Muthurangan is a former Vice Chancellor and Dean of Mahatma Gandhi Medical College and Research Institute, Pondicherry. Dr. Muthurangan has received the Bharat Gaurav Award in 2010 for excellent service rendered by him in the field of Social and Rural Medical Service.
Along with an outstanding career in medicine at Stanley medical College, Chennai, Tamil Nadu and 30 years of exceptional work in the Tamil Nadu Medical Service, Dr. Muthurangan has been a pioneer in Cardiac, Lung, Vascular and General Thoracic surgery, Dr. Muthurangan has also helped Neuro and Orthopaedic patients in spinal surgery, has trained hundreds of PG and super specialty students and conducted more than 1000 free medical camps and numerous blood donation camps.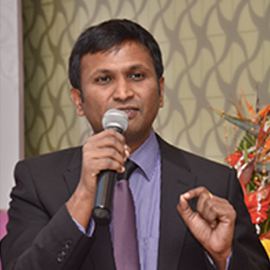 Dr. A. A. Gowtham
Director
Dr. Gowtham works with the zeal of a researcher and the skill of a modern day medical professional to actively look for better treatment options for patients. Well traveled and well read, Dr. Gowtham is keenly interested in healing people holistically rather than just treating them symptomatically.
With a Bachelors in medicine and Surgery from Madras Medical College, Chennai and Masters in Molecular Biotechnology from The University of Sydney, Australia He has been involved in various positions in clinical medicine and Innovative research in Integrative Medicine and Mind Body in collaborations with Major research Institutes in United states, Australia and India.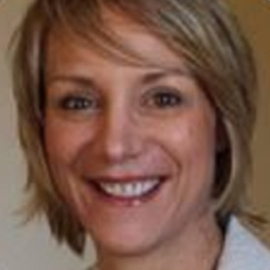 Beth DesMarais
Director
Beth is an Operational Director of Vopec Pharmaceuticals — an Ayurveda and Siddha pharmaceutical company which exports throughout Asia —  and Nambu Botanicals LLC, an emerging natural supplement company in the US.  Prior to her transition into healthcare, Beth worked in financial technology services for over a decade and founded and two successful hi-tech companies New York.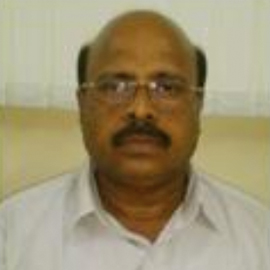 Dr.P. Thangamani
Dr.P. Thangamani is the senior Siddha consultant with more than thirty years of clinical experience with specialization in the field of Siddha dermatology and medicine. Currently, working as Siddha Consultant in East West Integrative Medicine Centre, Chennai.
He has specialized skills in the field of in Yoga, Naturopathy & Ayurveda treatments. He has served as Assistant Medical Officer in various Primary Health Centres and Government hospitals under Government of Tamil Nadu from 1985 to 2014. He has received his bachelor's degree in Siddha Medicine from the reputed Madurai Kamaraj University and has finished PG Diploma in Yoga at Annamalai University, Chidambaram.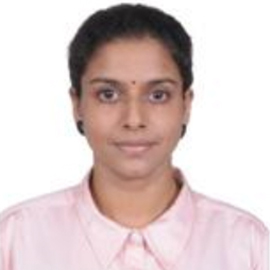 SushileeRanganathan
Manager- Projects and Clinical Trial Research Associate
SushileeRanganathan is B. Pharmacy Gold Medalist from Madras Medical College and Rajiv Gandhi Govt. General Hospital, Chennai, and an M.S. in Pharmaceutical Sciences (Drug Discovery, Synthesis & Design track) from University of the Pacific, California-USA. Having a sound theoretical foundation, innovative problem solving approach in experimental as well as computational research areas, and a strong intent to spread education, she authored a text-book in drug discovery, namely, "Principles of Medicinal Chemistry including Proteomics – a collection of theories and lecture notes for students", CBS publishers, New Delhi, 2011. The book was co-authored by Prof. Jerad Suresh, Principal of College of Pharmacy, Madras medical College, Chennai, and has five contributing international authors.
She is now involved in creating and overseeing multi-disciplinary research projects involving validation and standardization of traditional therapies, and is also co-investigator in clinical evaluation of these therapies conducted by EWIMHRI, Chennai.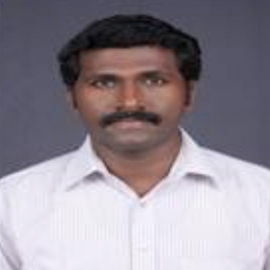 M.Vasanthkumar
M.Vasanthkumar has completed his masters in pharmacy from Sri Ramachandra medical college and research Institute. He is Pursuing his Ph.D in the same university. Currently working in East West Integrative Medicine Centre as research Scientist. He has 5 years of research experience. He worked in DST and AYUSH funded projects and published 5 papers and one book chapter. He has hands on experience in handling sophisticated instruments like HPLC, HPTLC, AAS. His Interest areas include standardization of herbal drugs, Pharmacological screening of Phytochemicals from natural products and formulations from our traditional system of Indian Medicine. Performed the role of clinical research coordinator in PHASEI clinical trial for an Ayurveda herbal formulation in the management of Rheumatoid Arthritis held at Herbal and Indian Medicine Research Laboratory.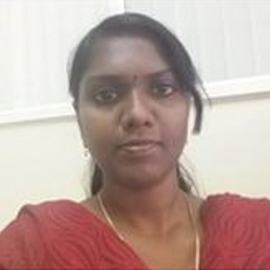 Dr.Madhumathi Sundararajan
Manager- Projects and Clinical Trial Research Associate
Dr.Madhumathi Sundararajan has completed her Doctorate in Herbal Science from Annamalai University. She is holding her M.Phil in Pharmacology and Environmental Toxicology from University of Madras. She has finished her master in Herbal science from Annamalai University. She is currently working in East West Integrative Medicine Centre as Research Scientist. She has 6 years research experience. She was funding from DST- INSPIRE scheme for her Ph.D. she worked as Research fellow in UGC-SAP funded project. She has published 3 International and 5 national papers in reputed journals. Previously, she worked in Dr.JRK'S Siddha Research and Pharmaceuticals private limited as a Research Associate.

She had hands on experience in handing sophisticated instruments likes SDS-PAGE ELECTROPHORESIS , PCR, HPTLC and she had experience on handling of laboratory animals. Her areas of interest include standardization of herbal drugs, Pharmacokinetic & pharmacological screening of Medicinal plants and new drug design and development from natural medicine.

About Us
Biotech and Medicine
Education and Learning
Home